On the 8th of January funding of € 2,050,560 under Call 3 of the Regional Enterprise Development Fund (REDF) was announced by Minister for Justice and Equality, Charlie Flanagan towards a Low Carbon Centre of Excellence based in Portlaoise.
The Centre which will trade as 'The CUBE' will be the first dedicated low carbon facility in the region and will support and stimulate the creation of 260 jobs over the next 10 years.
The Cube at Portlaoise will be a multi point incubation hub for the development of a Low Carbon Centre of Excellence, assisting in attracting and developing companies with a low carbon focus. The overall estimated cost of the new Centre of Excellence is €2.56 million with the balance of funding to be provided by Laois County Council and other partners.
Located on Church Street, overlooking the old fort of Maryborough in the cultural quarter of Portlaoise, the CUBE will assist in bringing vibrancy back into that area of the town and will form part of Laois County Council's overall plans for the regeneration of Portlaoise.
The CUBE will act as a catalyst in supporting the adaptation and development of industry to meet the targets under "Climate Action 2040". It will encourage business and industry in the region to analyse their operations in a manner that will increase efficiency and ultimately lead to sustainable employment and competitive advantage.
Chairman of Laois County Council, Willie Aird, remarked that 'Portlaoise is the ideal location for this new Centre which will be of significant benefit to the region, attracting companies seeking to deliver innovation and employment under the low carbon agenda'.
In welcoming the announcement John Mulholland, Chief Executive of Laois County Council said "The CUBE will act as a focal point for the development of new business and economic activity and in turn will support and assist a transition to a low carbon economy. This is a new and challenging concept in business development not alone for the Portlaoise area but also in a national and international context."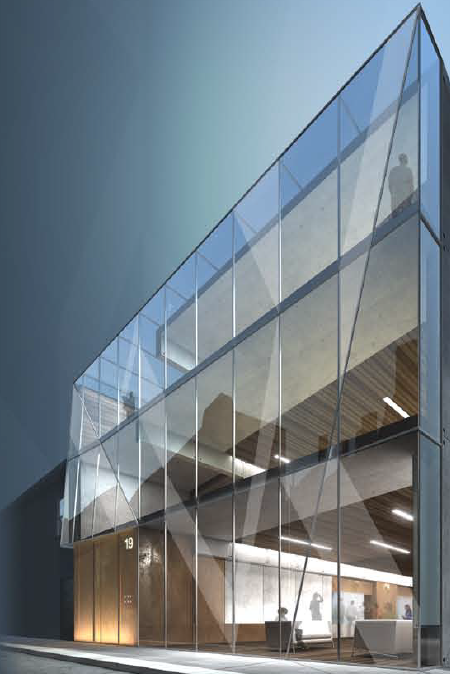 The Regional Enterprise Development Fund is an open national competitive call to support regional development and is provided by the Department of Business, Enterprise and Innovation, through Enterprise Ireland.
Why not follow us on twitter @connect2laois to stay up to date with the latest news on Economic Development and Business Incentive Schemes in Laois.
Want to learn more about the Business Incentive Schemes we have to offer click here for more information.