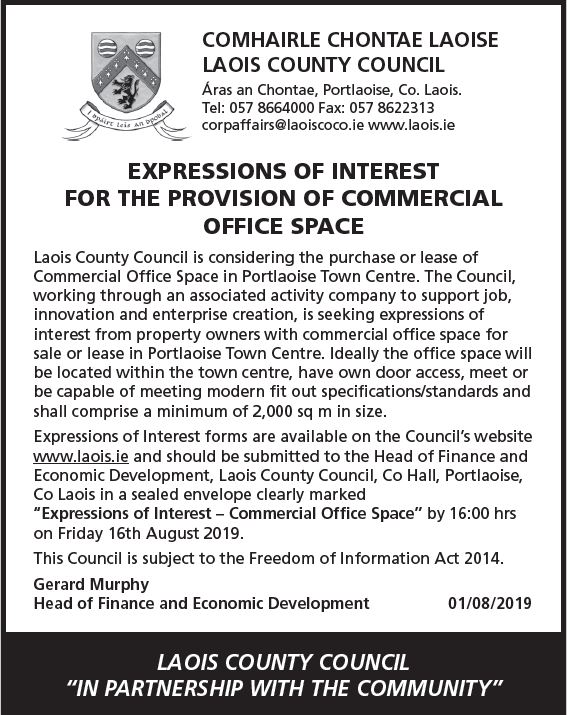 Laois County Council is considering the purchase or lease of Commercial Office Space in Portlaoise Town Centre. The Council, working through an associated activity company to support job, innovation and enterprise creation, is seeking expressions of interest from property owners with commercial office space for
sale or lease in Portlaoise Town Centre. Ideally the office space will be located within the town centre, have own door access, meet or be capable of meeting modern fit out specifications/standards and shall comprise a minimum of 2,000 sq m in size.
Expressions of Interest forms are available on the Council's website www.laois.ie and should be submitted to the Head of Finance and
Economic Development, Laois County Council, Co Hall, Portlaoise, Co Laois in a sealed envelope clearly marked:
"Expressions of Interest – Commercial Office Space" by 16:00 hrs on Friday 16th August 2019.
This Council is subject to the Freedom of Information Act 2014.
Expressions of interest forms are also available here.
Why not follow us on twitter @connect2laois to stay up to date with the latest news on Economic Development and Business Incentive Schemes in Laois.
Want to learn more about the Business Incentive Schemes we have to offer click here for more information.