Thursday the 28th of June 2019, a new co-working digital and community hub opened its doors in the former Brigidine Convent, Mountrath. Minister Charlie Flanagan cut the ribbon on this momentous transformation which has seen the 19th Century convent reborn as a 21st Century 20,000 sq metre digital and community hub.
The concept of the centre was envisaged by Mountrath Community Forum which formed in 2015 and who currently have 17 projects running in the convent school and throughout Mountrath with the aim of rejuvenating the town. Mountrath has faced hard times in recent years with the town bypass leading to shop closures, vacant buildings and a large population of daily outbound commuters. The Brigidine Covent which served as a girl's school for 200 year closed in 2009 with the building and its ground being gifted by the Brigidine Sisters to the Mountrath Community Forum in 2016. Chairman of the Community Forum Martin Meade, put Edward Dunne CEO of the Síol Foundation in charge of delivering the project. Since then Edward along with Facilities Manager Andrea Deering has worked tirelessly over the past year to make the Bloom HQ a reality.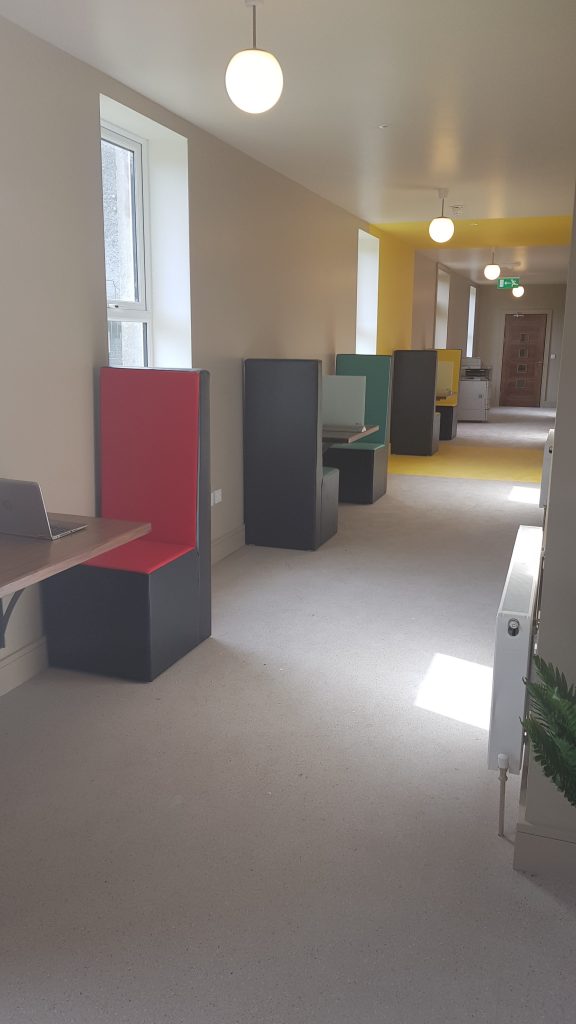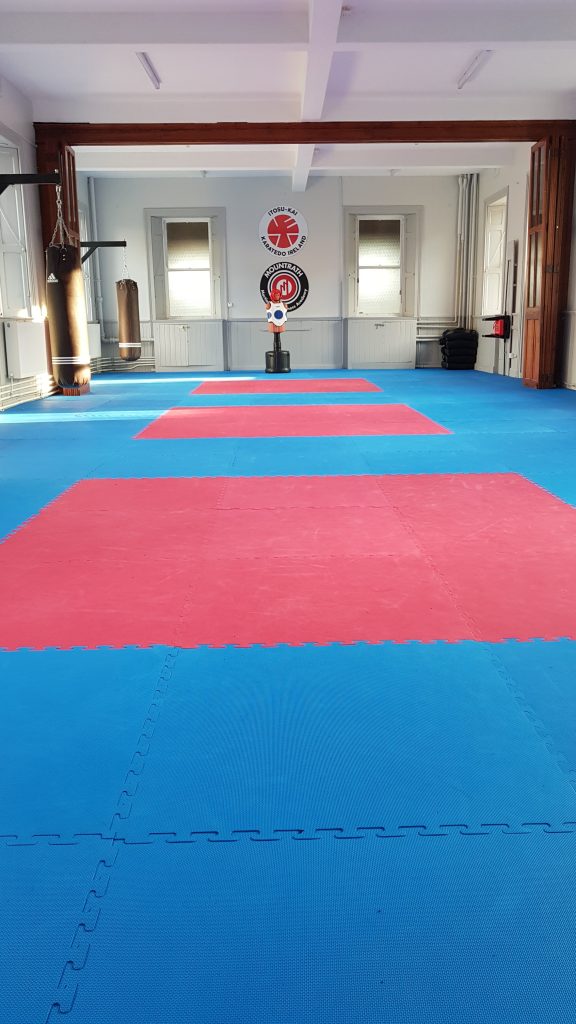 Bloom HQ was conceived with a dual purpose in mind. To combine a hi-tech co-working space with a community space to promote better work/life balance. The facilities include extensive office space, meeting rooms and training areas which are complimented by a health and fitness centre with a modern gym offering a range of classes including; martial arts, fitness training, yoga, mindfulness, stress management, drama, musical theatre and more.
Upon cutting the ribbon Minister Flanagan congratulated everyone involved in making Bloom HQ possible and remarked that the new hub was "a pivotal moment" for the future of Mountrath and the County.
LCC Chief Executive John Mulholland shared his delight for Laois County Council to support innovative projects like Bloom HQ which was developed by the Mountrath community and showcases the talent that exists in Laois.
Cathaoirleach Willie Aird shared Mr Mulholland's views and complimented Mountrath on swimming against the tide given recent closures that have dealt a blow to the community such as the closing of the local AIB branch and the mart. Mr Aird said, "It is our job now …… to encourage people to come and work here".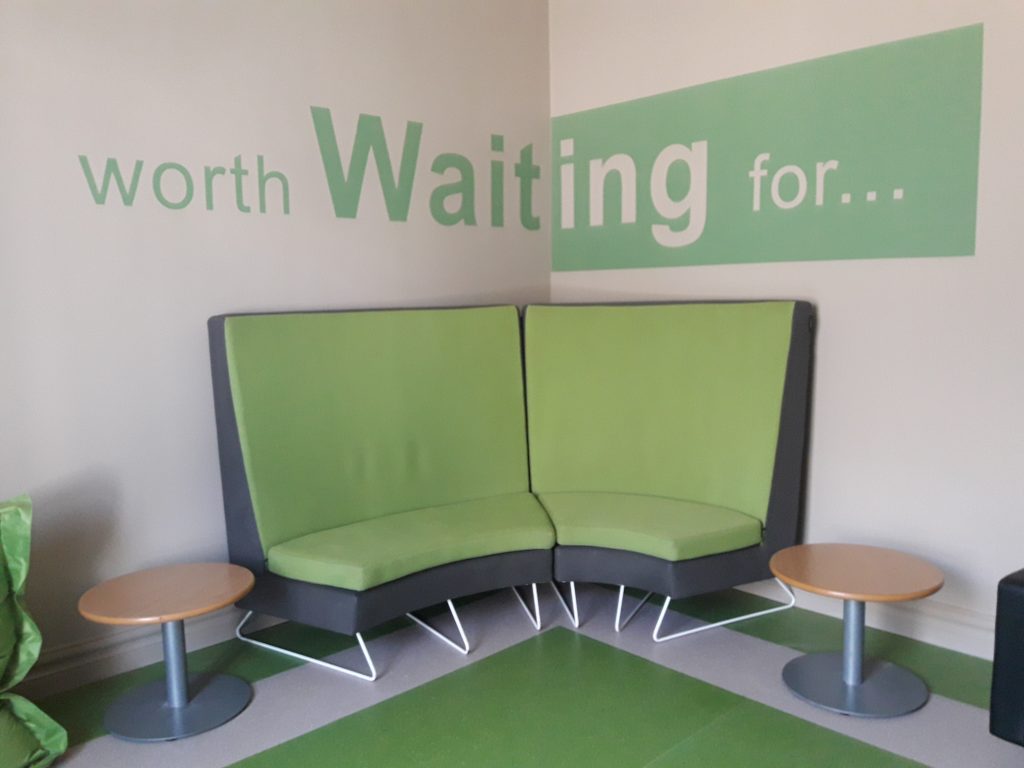 Mountrath resident and Síol Foundation CEO Edward Dunne believes that Bloom HQ will be the catalyst for change which will see people return to work in their local community, increase spend in the local economy and strike a better work/life balance. To date the Síol Foundation has invested €500,000 in Bloom HQ with Mr Dunne stating, "We expect a great return in terms of benefitting the local community."
Facilities Manager Andrea Deering shared Mr Dunne's views commenting on the passion that surrounds the new digital hub. "It looks and feels like no other work space. You want to be part of the energy and excitement that being in the environment generates. We have about 20 solid enquires from people to move here, from commuters on hot desks to start-ups who want an office. Within a few months we will have more tenants moving in," she said.
Also present among the group at the opening were Laois Partnerships Chief Executive Anne Goodwin and her colleague Mark Clancy, Cllrs James Kelly, John King, Conor Bergin and Thomasina Connell, County Council Director of Services Michael Rainey and Ken Whitelaw from the IDA.
Ken Whitelaw is the IDA's Regional Business Development Manager for the Midlands and will look to market Bloom HQ to companies abroad. "We will market it to our overseas teams as a landing space to companies coming to Ireland for the first time, as with all 20 or 30 hubs spring up around the Midlands," he said.
Guests of honour Sr Mary and Sr Helen from the Brigidine Convent were thrilled to see the change of use that has taken place at the convent and school which would honour the Brigidine Sisters legacy in the town by continuing to serve a vital role in the life of the local community.
Bloom HQ has been nominated by Laos County Council to represent Laois at this year's national Pride of Place Competition where it is entered in the Creative Place Initiative category. You can take a look at Bloom HQ's Pride of Place video below.
If you would like learn more about bloom HQ check out www.bloomhq.ie  or @bloomhqmountrath on Facebook. To book facilities please contact Andrea Deering on 0578732613 or info@bloomhq.ie
Address: Bloom HQ, Brigidine Convent, Patricks Street, Mountrath, Co. Laois R32 DC58
Why not follow us on twitter @connect2laois to stay up to date with the latest news on Economic Development and Business Incentive Schemes in Laois.
Want to learn more about the Business Incentive Schemes we have to offer click here for more information.