On the 29th and 30th of January 2020 the Business Support Unit returned to the National Manufacturing and Supply Chain Conference & Exhibition(National MSC) in Citywest for the second year running. The National MSC is the largest convention of key decision markers in Irish manufacturing and supply chain with 100's of companies from Ireland, the UK and Europe in attendance and visited by over 7,500 delegates each year. Laois County Council attended the event to promote the Connect2Laois brand which promotes Laois as a strategic business investment location. These activities are managed by Laois County Councils Business Support Unit (BSU).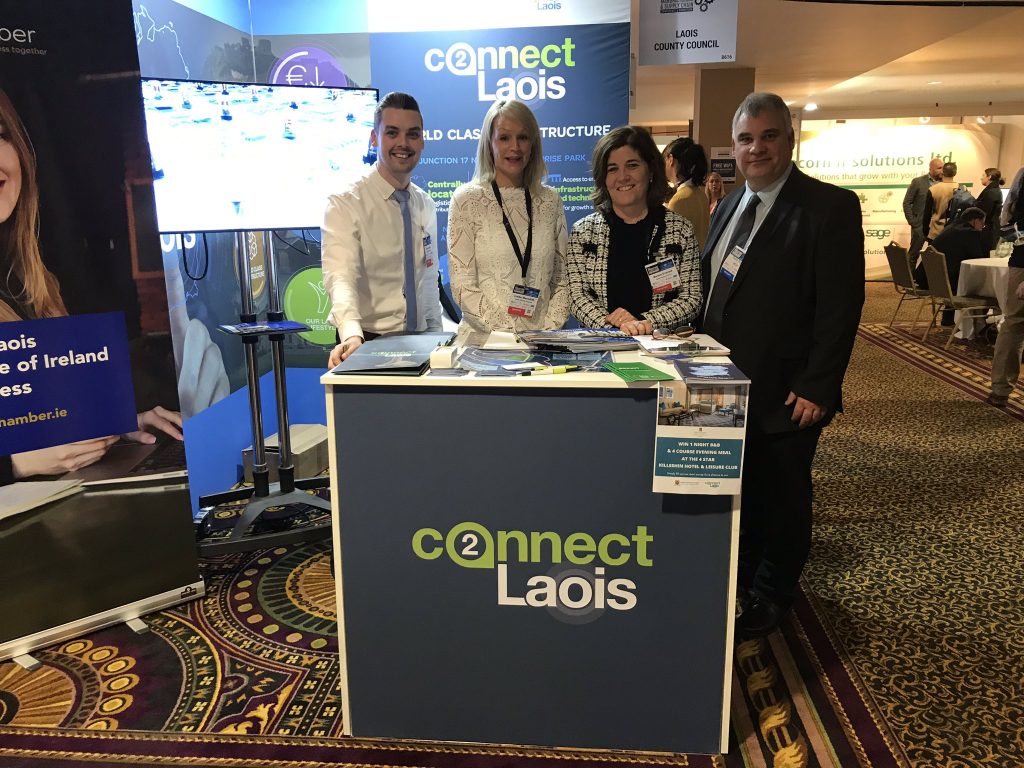 This year the BSU was joined by Bernie Everard CEO of the newly re-established Laois Chamber and Paddy Buggy Centre Manager of the Webmill digital hub based in Mountmellick. The BSU were once again raising awareness of the new J17 National Enterprise Park which is currently in development on the Junction 17 roundabout situated on the M7/M8 National Motorway with easy access to Dublin, Cork and Limerick. J17 National Enterprise Park is focused on heavy, light and ICT industry, trade warehousing, distribution, logistics and other uses associated with the transport industry. The new national enterprise park is proving to be a popular location with Glanbia already investing €130 million to build a new cheese manufacturing facility that will enter production this year. Glanbia have recently been joined by the hugely successful Plaza Group run by Supermacs owner Pat McDonagh and expanding local business Alpha Drives.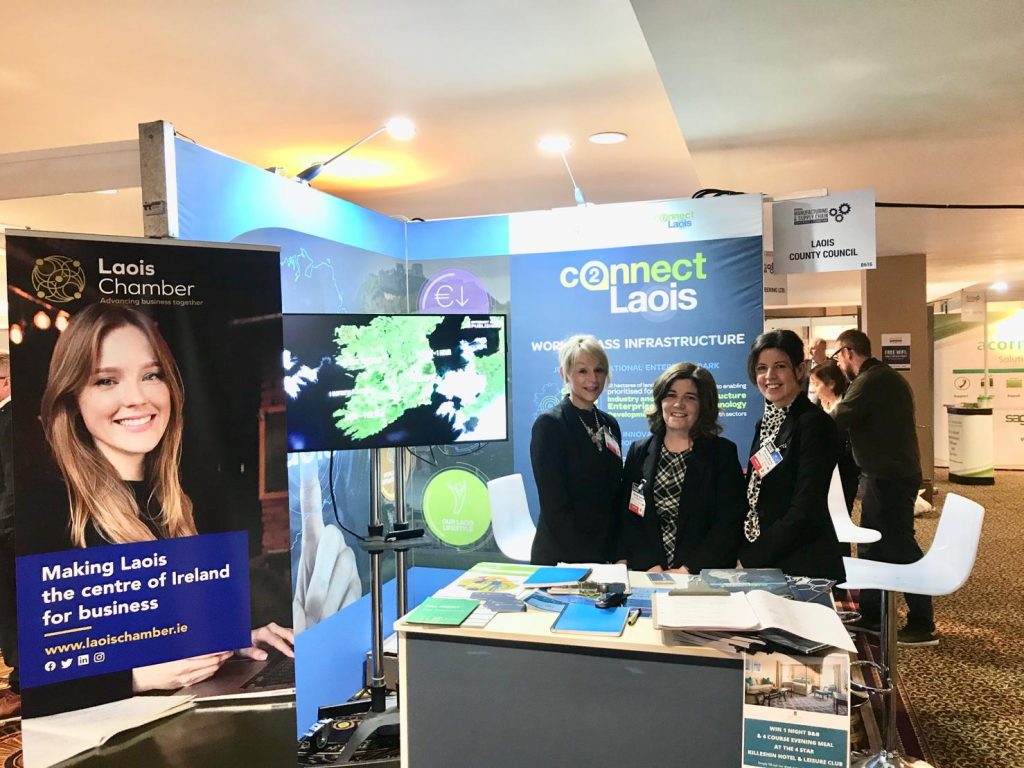 Over the past year key stakeholders including Laois County Council's Business Support Unit, Local Enterprise Office Laois, Chambers Ireland and Local businesses have been working together to re-establish the Laois Chamber. Under the leadership of newly appointed CEO Bernie Everard and Laois Chamber President Martin Crowley chamber membership has growing substantially. Bernie joined Laois County Council at the National MSC to promote Laois as the centre of business in Ireland and in particular to raise awareness of the Laois Jobs Fair 2020. The Laois Jobs Fair takes place on Wednesday the 12th of February in the Midlands Park Hotel and will showcase hundreds of high-quality jobs on offer in leading companies located across the county. This event will be a fantastic opportunity for the thousands of people who leave the county facing long commutes, to come face to face with Laois employers.
Since the previous year Laois has added a wide variety of smart working options with 6 state of the art co-working digital hubs across the county in Portlaoise, Portarlington, Mountmellick, Mountrath and Abbeyleix. Representing the Laois Hub Collective Paddy Buggy Webmill Mountmellick Centre Manager was on hand to inform interested delegates about the smart working facilities available in Laois.  Developed to support commuters, start ups and investors our 6 enterprise hubs offer a better work/life balance, reduced impact on the environment, improved productivity  and reduced costs for employers. There are 92 dedicated hot desks across the county with board room, meeting room, kitchen facilities, flexible terms and secure access.
The National MSC was a huge success for Laois as a number of multinational companies dropped by to find out more about the county and the great business location on offer. A number of Laois businesses and commuters were also present at the event and showed great interest in the Laois Jobs Fair and the smart working options available in County Laois.
Further information on the J17 National Enterprise Park and its infrastructure is available: https://laois.ie/departments/business-and-economic-development/j17-national-enterprise-park/
For enquiries about available space, supports and incentives contact our Business Support Unit:
T: 057 86 64000 E: businesssupport@laoiscoco.ie
For more information the Laois Jobs Fair can be found on their website: https://laoisjobsfair.ie/
Or to take a look at the variety of smart working options Laois has to offer click on the Images below.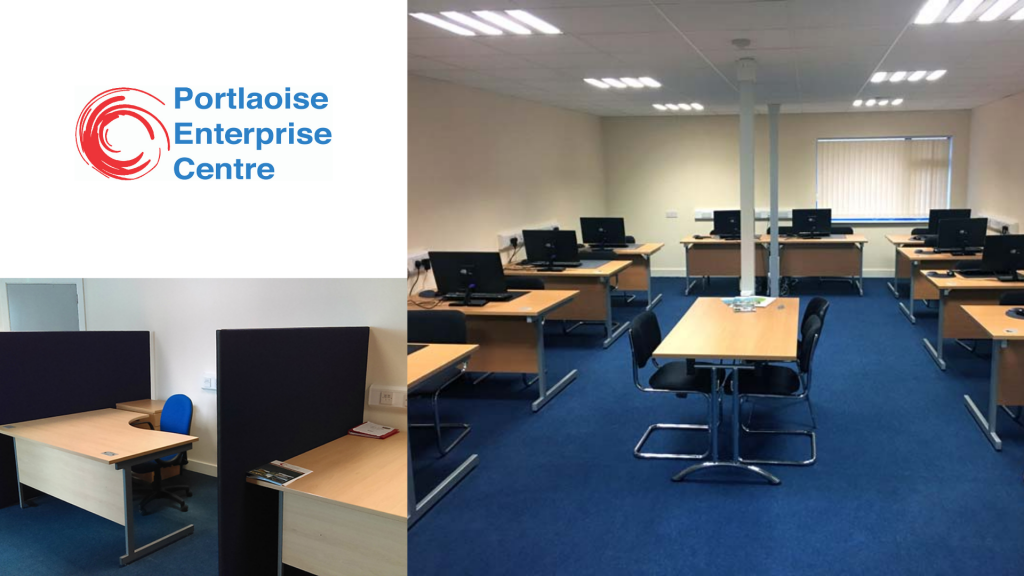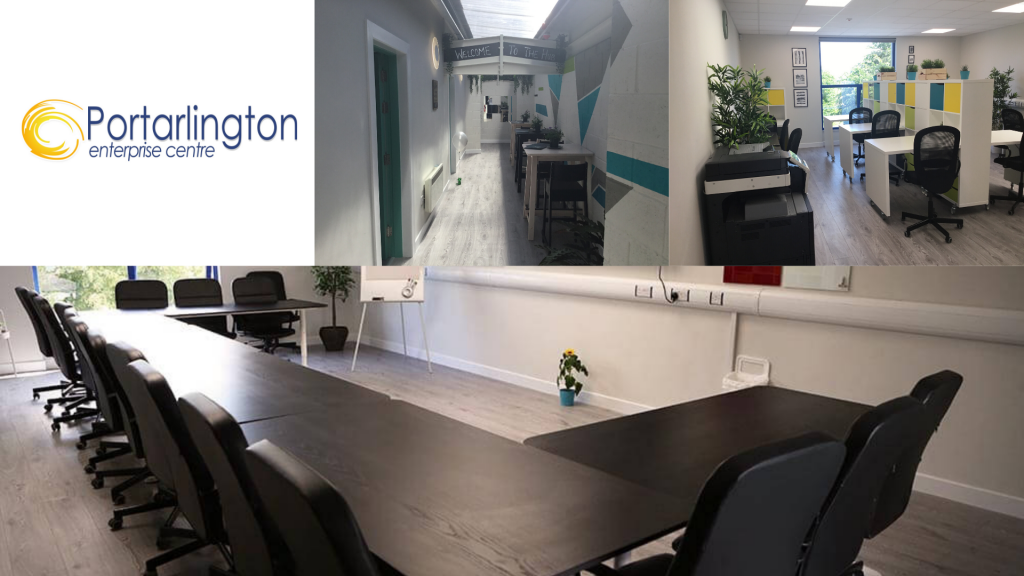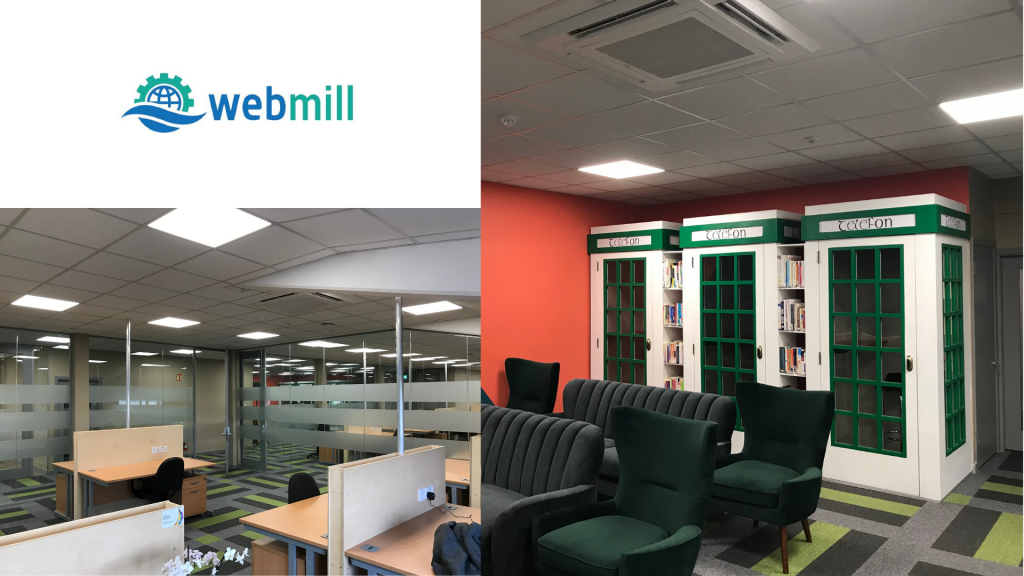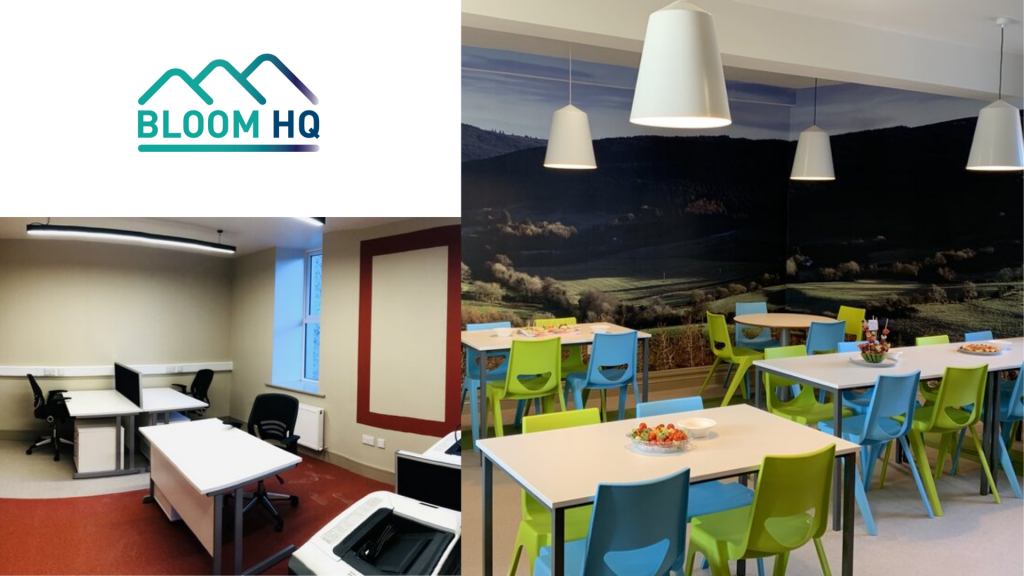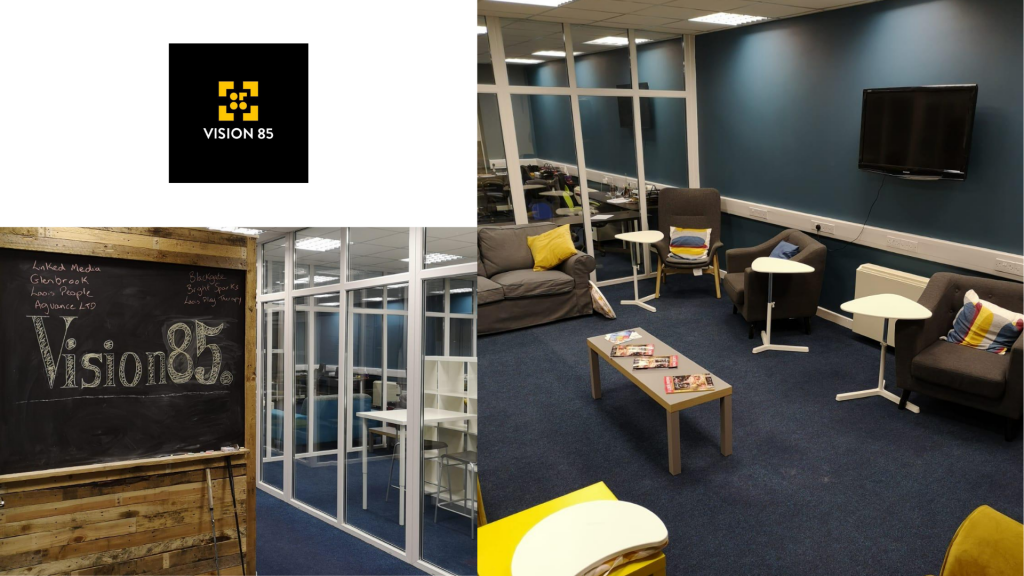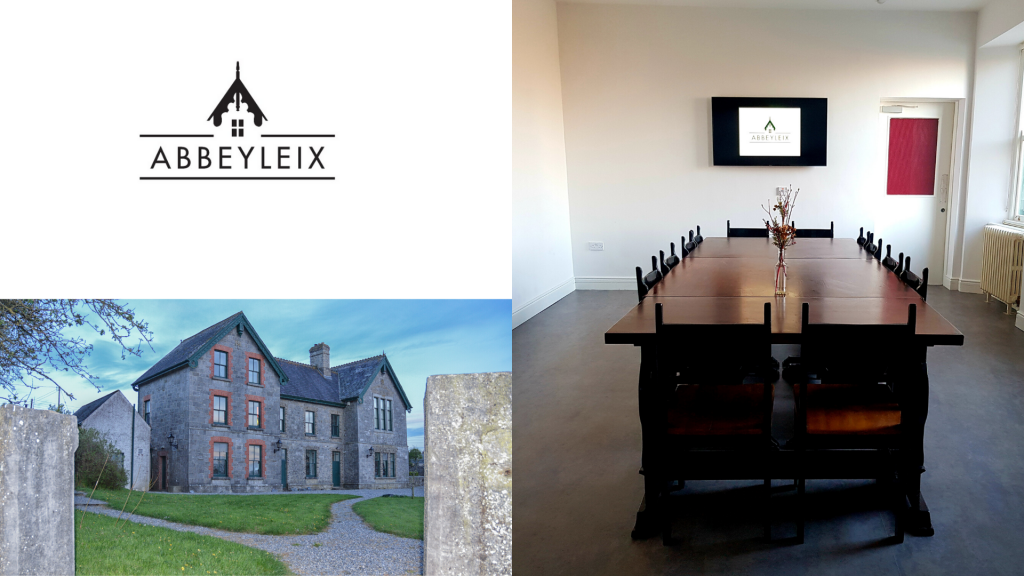 Why not follow us on twitter @connect2laois to stay up to date with the latest news on Economic Development and Business Incentive Schemes in Laois.
Want to learn more about the Business Incentive Schemes we have to offer click here for more information.