Friday the 14th of June saw the Portlaoise Town Team launch its new A3 tearaway map. The map provides a reference for visitors and tourists in the town guiding them to the designated areas to shop, eat, relax, stay and explore the rich heritage of Portlaoise Town. The maps design was spearhead by Downtown Portlaoise's Alison Browne and Ladonna McCartan in collaboration with Laois County Councils Business Support Unit and Laois based graphic designers Penhouse Design.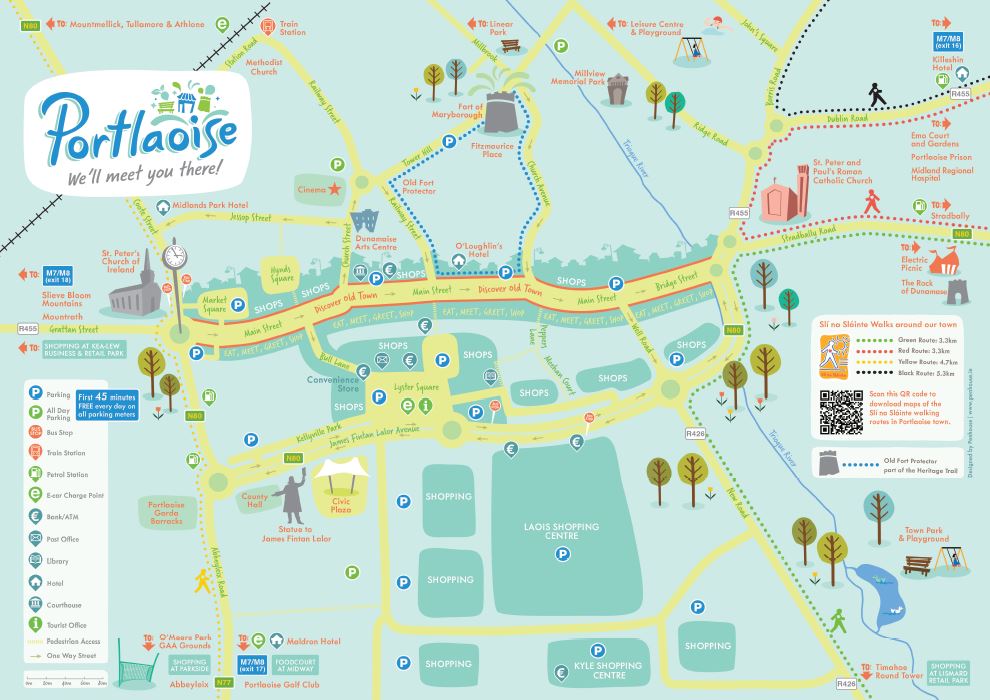 The front of the map uses a warm and inviting cartoon style that delivers a stunning to scale map of all routes and roads around Portlaoise Town Centre. It also provides useful landmarks and activities to do around the town as well as a helpful legend to guide visitors to parking, e-charge points Bus stops, the train station, banks and much more.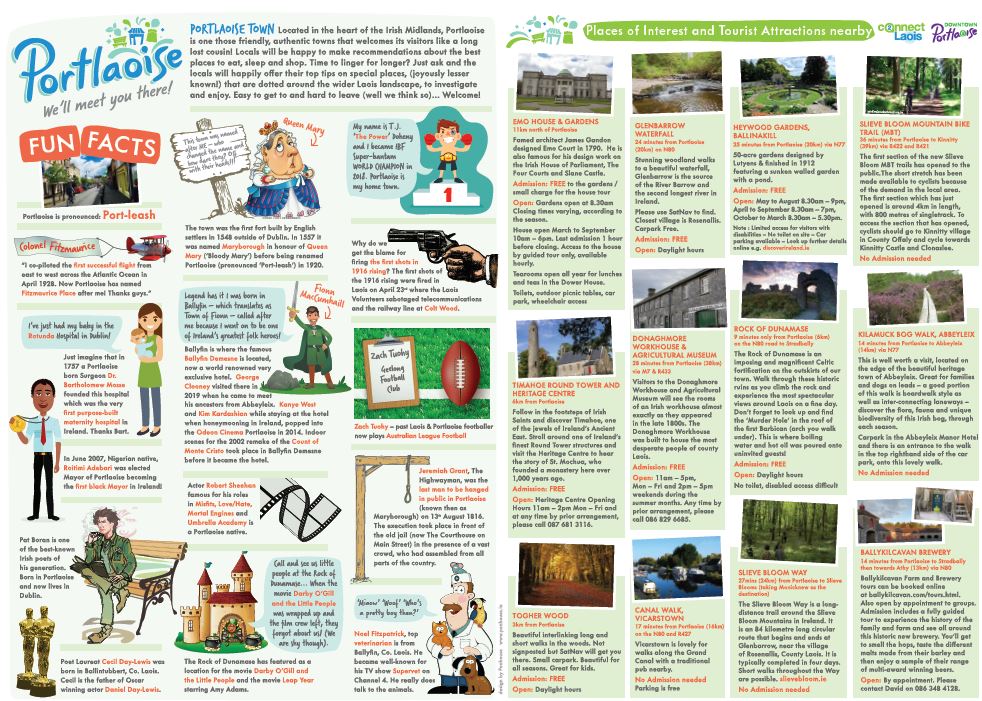 The back of the map features a Fun Facts section which explores some of the interesting people and events that have formed part of the Counties Past and Present. There is also a quick guide to some of the Counties most popular tourist attractions in easy reach of Portlaoise.
This is not the first project that has proven to be a success for the members of the Portlaoise Town Team and the Local Authority.  A new Portlaoise Brand was launched in 2018 which was quickly followed by a Portlaoise Griftcard that highlight local retailers just in time for Christmas. January 2019 saw the launch of a complementary Portlaoise Farmers Market Logo, gazebos and windbreakers.
In recent weeks the Portlaoise Summer Festival has been running in Peppers Lane in the Town centre bringing together the local farmers market traders and a host of new traders to test the suitability of Peppers Lane as a new market location. The Market has proven so popular (attracting over 800 people in its second week) that it has been extended to every Friday until the 20th of September.
Speaking about the ongoing collaboration between the Portlaoise Town Team, Downtown Portlaoise and Laois County Council Alison Browne said,
"We have been identifying projects which from our perspective are relevant to retailers, their customers and for marketing the Town and then we embark on the delivery of these ideas as appropriate."
Adding to Alison Browne's statement Linda Meredith from Laois County Councils Business Support Unit said,
"The Portlaoise Town Team is working incredibly well. The diverse group of stakeholders allows us to see problems from a variety of perspectives and to identify holistic solutions to reach our goals and objectives. We then work in sub-groups using members with relevant knowledge and experience to prioritise and achieve these goals. These are all positive undertakings and mark a good relationship between the Council, the commercial sector and the community in general by working closely together."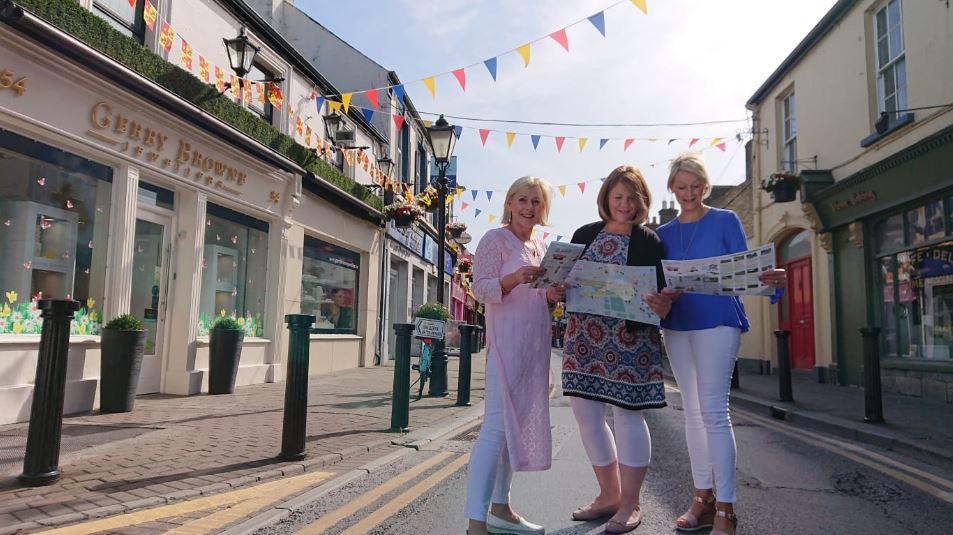 The maps are currently available at the Portlaoise Tourist Office which opens from 10am to 5pm. It is hoped that use of the maps will spread to the hotels and restaurants in the locality. Printed books of the map are available to all interested outlets and can be purchased for €10 (20c per page) for a book of 50 A3 tearaway maps.
Highlighting the importance of the maps to local businesses Landonna McCartan (Downtown Portlaoise) added,
"If you have half an hour or half a day this map serves to remind locals and advise visitors of what Portlaoise has to offer and there are so many things to do and enjoy.
"The historic town Fort is only starting to come into public awareness, while many people don't realise that the first 45 minutes of their parking is entirely free."
Orders of the maps can be made through Downtown Portlaoise at portlaoiseretail@gmail.com or by contacting Alison on 087 261 7467.
Why not follow us on twitter @connect2laois to stay up to date with the latest news on Economic Development and Business Incentive Schemes in Laois.
Want to learn more about the Business Incentive Schemes we have to offer click here for more information.