Welcome to Laois. Laois boasts an unrivalled central location with excellent infrastructure and public transport links, making all other major cities in Ireland instantly accessible. With over 87% of the population within 90 mins reach of Laois and an employment rate of 92%, along with state-of-the-art conference facilities and the capacity to host large scale outdoor events, such as Electric Picnic, Laois offers the perfect work-life balance for companies and people choosing to locate here.
J17 National Enterprise Park
J17 National Enterprise Park is focused on heavy, light and ICT industry, trade warehousing, distribution, logistics and other uses associated with the transport industry. Located directly on the M7/M8 National Motorway Network it enables easy access to Cork, Limerick and Dublin including Dublin Airport and Port within 1 hour.
Further information on the park and its infrastructure is available:
J17 National Enterprise Centre Masterplan
For enquiries about available space, supports and incentives contact our Business Support Unit:
T: 057 86 64000 E: businesssupport@laoiscoco.ie 
The Business Support Unit of Laois County Council incorporates the Local Enterprise Office and the Economic Development Team to form a central point of contact for existing and prospective businesses. Whether a business is relocating or expanding, or where an entrepreneur is starting a new enterprise, the Business Support Unit will be available to effective guide and facilitate them through their journey. From training and mentoring programmes to advice on funding options and business planning, our dedicated team is here to help drive and support businesses in Co. Laois every step of the way.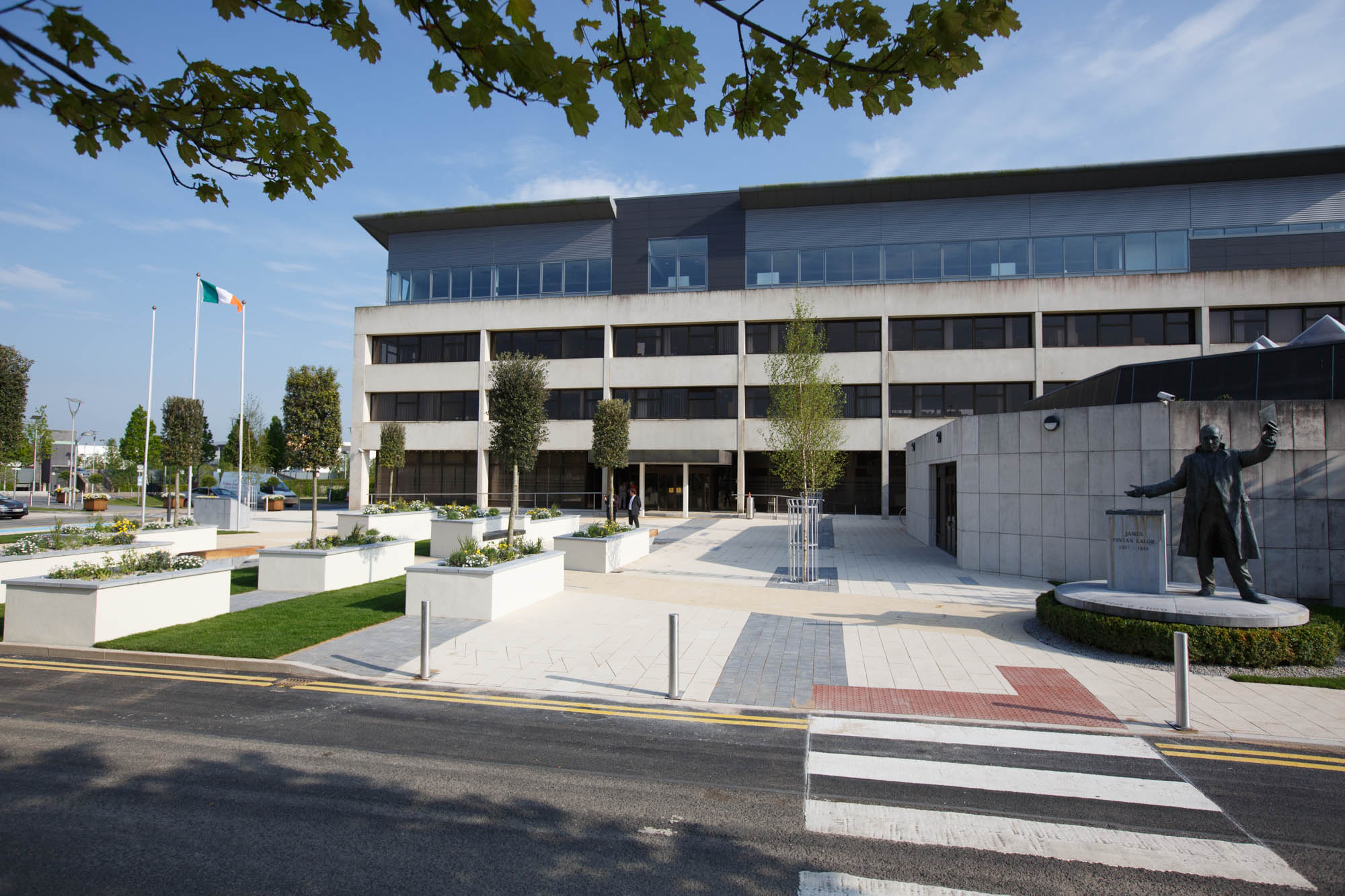 Thursday the 28th of June 2019, a new co-working digital and community hub opened its doors in the former Brigidine Convent, Mountrath.
The 28th of June saw the official opening of the newly refurbished Fitzmaurice Place where conservation works on the Fort Protector have taken place.
In anticipation for the opening of Mountmellick's new digital hub the Webmill we interviewed Facilities Manager Paddy Buggy.